Hurricane Harvey Hits Houston Area: Kirby's Story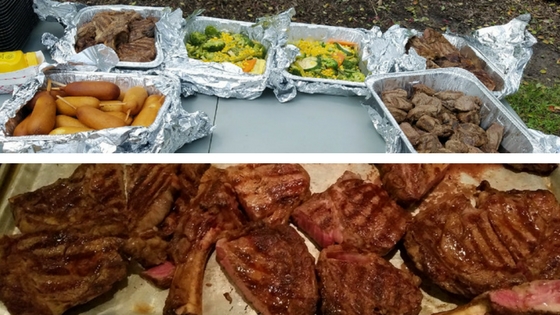 The storm has finished raging, but dealing with the aftermath of Hurricane Harvey has just begun. Friends and neighbors are pulling together to support each other and start the rebuilding process. Kirby's Steakhouse in The Woodlands is no exception.
"We've been in The Woodlands for almost 15 years," Ashley Avery, Kirby's director of marketing, said. "We've really grown up with The Woodlands. A lot of our staff are the staff we've had since day one, and we're literally a family here. It's that kind of mentality, at all our Kirby's, but especially in The Woodlands."
Damage from standing flood waters and high winds affected people from all backgrounds and incomes. High-end and low-rent homes were hit equally, and sadly, about 80 percent of victims are without flood insurance.
"The damage was even worse than the media was able to portray," Ashley said. "When you're driving around, it can look great, and then suddenly you'll turn a corner and the houses will still be flooded and underwater."
The First Days After Harvey
Ashley talked about how impressed she was with communication from The Woodlands City Council during the disaster.
"I followed a gentleman on Facebook who was a councilman, and he did a really great job of going live and helping people know where they needed to go–or not go," Ashley said. "He helped them know when to evacuate and he did a fabulous job of communicating."
Kirby's general manager was among residents in the area who lost their homes. Even though it was a rental, she lost most everything she owned. Without anywhere else to go, the Kirby's location became her refuge.
The food at the restaurant was destined to spoil and become waste, but the general manager had another idea. Since she was there, and the food was there, why not use it to feed the first responders who were helping friends and neighbors?
For two days, Kirby's in The Woodlands invited first responders into the restaurant. Food was offered and eaten. People could get back to work with the energy gained from a good meal.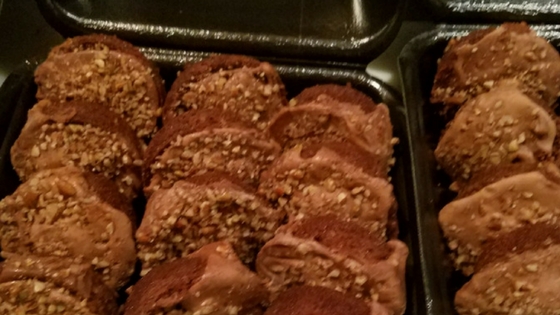 Donations for Harvey Victims
People across the country watched the disaster in horror on their televisions and wondered how to donate or help. Our Kirby's family acted as soon as we could.
"We did a few fundraisers ourselves," Ashley said. "All the locations–Kirby's and Mickey Mantle's included–did a $25 per ticket Scotch Tasting and those funds are going to the Justin J. Watt Foundation, which has been fundraising for flood relief."
The scotch tastings hosted at each of the Kirby's locations, as well as Mickey Mantle's, raised more than $1,000 for the Foundation. That wasn't the end of our efforts though. We raised almost $5,000 to give directly to the people of The Woodlands and other areas near Houston.
"We also hosted a wine tasting at each location," Ashley said. "Tickets were also sold for $25, but we are just dispersing this money to our Woodlands people. You know we had someone who's been with us for years –he lost everything. He and his wife, and I believe he has three children."
One of our Kirby's owners went to Walmart and spent thousands of dollars on supplies including socks, underwear, dry shampoo, and toys—everything you could think of.
"She had her neighbors help, I had my neighbors," Ashley said. "It was just a collective force to get these donations together for our Woodlands people–as well as people of Houston."
We pulled together here and in the Dallas area, and we used The Woodlands as a donation drop-off location. We financially and physically teamed up with a few people and took the items down to victims.
You Can Help Too
There's still more to be done to repair the damage done by this tragic storm. If you're wondering how to help, it's a great idea to go local.
"I would direct people who want to help, to reach out to established, local organizations," Ashley said. "Montgomery County, The Woodlands, Spring, Conroe–if you stick with something local we know it will get in the right hands, quickly. The Montgomery Food Bank, youth shelters, the Houston Area Women's Shelter–the area is large."
We are thankful to everyone who has sent supplies, money, and prayers our way. We look forward to all of our friends and neighbors getting settled once again and being able to look back at this terrible time as a part of the past.