What Makes a Kirby's Special Really That "Special"?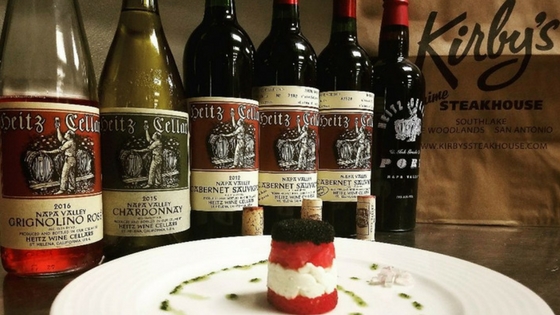 "Would you like to hear our specials?" We hear this question almost every time we go out for a meal. Yet, we always perk up, ready to hear what unique menu item we can try that evening. Why are we intrigued by a restaurant's daily special? What makes a special "special"?
We asked Kirby's San Antonio Executive Chef Javier Davalos to shed some light on the culinary process.
Meet Executive Chef Javier Davalos
Chef Davalos has been a part of the Kirby's team since he was just 16 years old and has worked at four Kirby's locations. First as a dishwasher, next, training the kitchen staff, moving to the position of sous chef, and finally leading his team as the Executive Chef at Kirby's San Antonio.
He told us, "Since becoming Executive Chef, I have continued to grow and help with many new projects, making my own custom menus, and of course always continuing to train staff." He's had a full-circle experience in many ways, keeping what he learned from his dishwashing and training days with him. "I am very particular about keeping my kitchen clean and organized," he said, "and I always make sure my staff is well-trained and ready for any circumstance."
So, what is a special?
"A special is something new in my restaurant," Chef Davalos said. "It's something I work with to make it different from what I normally do." Kirby's San Antonio specials, also known as features, are changed once a week to bring new culinary experiences to our guests.
How are specials chosen?
Chef Davalos picks his specials based on many factors, including trending foods, new products, advice from coworkers (or his girlfriend), and recipes he sees on television. Sometimes other restaurants may be using a similar menu item, but Javier always works to put his unique spin on a dish.
"When it comes to picking ingredients, it's not easy because there are so many choices these days," Davalos said. "I always look for new products in the market, such as unique vegetables, fruits, fish, poultry, wild game, and unusual cuts." At Kirby's, he enjoys trying new things and using various methods to prepare the dish. "Cold smoked, smoked, braised, sous vide, fried, grilled … you name it; I want to try it," he said.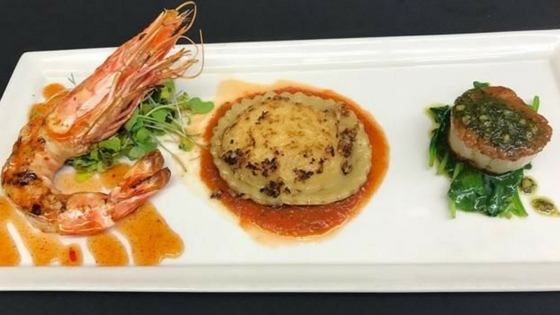 What makes a special "special"?
Specials at Kirby's are always unique culinary experiences. They add variety between locations, as each Executive Chef can put a unique spin on the dishes of their choice. Trying new specials allows guests to expand their culinary horizons by tasting something new and exciting.
After a dish is chosen and the ingredients are selected, the team gets to join in on the fun – taste testing. "Before any of my features go on the menu, I prepare them and my team and I try them together," Javier said. "We discuss them and we decide what it needs or doesn't need, how it can be better, or if it's perfect the way it is."
Creating a special is not an easy task. This is one of the many reasons that a special is considered to be special. "It's all about good looking presentation and making sure the flavors complement each other in a way that shows my style," he said, "Each component has its own role in the dish, all the way from the seasoning of each item and preparation method I have chosen for each protein, starch, and vegetable down to the sauce that finishes it."
Are you ready to experience some of Executive Chef Javier Davalos' excellent specials? Of course, we always have our regular menu items available, for those who want to stick to their favorites. Make sure to schedule a reservation to begin your exquisite fine dining experience at Kirby's Steakhouse San Antonio.