Kirby's and Mickey Mantle's New Location Getting into the Swing of Things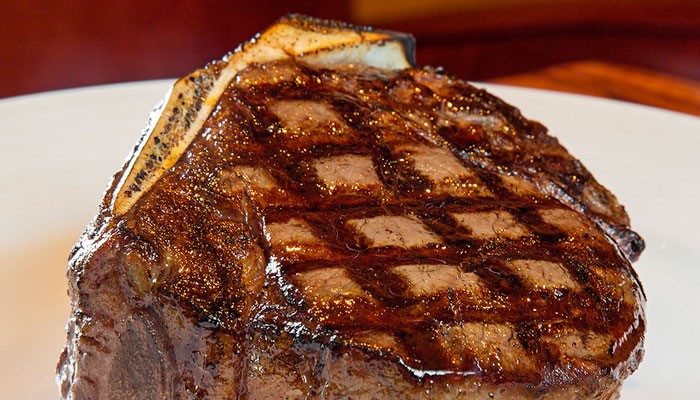 November 6 is opening day for Kirby's and Mickey Mantle's at WinStar World Casino and Resort. Are you excited yet? That's a trick question because we know you are. Still, we're bringing you this sneak peek that's sure to ramp up your anticipation.
Food Service at the Lounge
Mickey Mantle's Lounge is taking your favorite bar menu favorites and turning them upside down. Our chefs are busy creating some delicious flavor surprises we don't want to ruin. However, a little glance behind the curtain of secrecy couldn't hurt, right?
We never shift our dedication to high-quality meats to the back burner, so our chefs really went for it when making this menu.
The Green Chili Wagyu Steak Burger is unlike anything you've ever tasted. It is a 12 oz. Wagyu steak burger patty on a house-baked bun. The burger is topped with mixed green chilis, sautéed onions, Shiner Bock white cheddar queso, bacon, and a fried egg. Don't worry, we serve our house cut fries on the side if you don't think the burger will fill you up.
Another option showing off our high-quality meat is the Chicken Fried Ribeye. When you order this dish, you'll get an all-natural rib eye steak, cubed in house, battered, and deep-fried. We'll top it with caramelized onions and bacon gravy, and serve it alongside Susie's Famous Mashed Potatoes.
We know you'll want to watch sports in the lounge while you eat. Wings and sports go together like chicken fried ribeye and mashed potatoes, and you know our chefs wouldn't want to let you down.
You'll find Ghost Chile Teriyaki Smoked Wings, eight jumbo wings with our signature dry rub, tossed in ghost chile teriyaki. Celery, carrots, and ranch dressing come on the side of your plate if you're still hungry.
This isn't the entire menu, of course, but we can't spoil all the fun. Don't forget, for your full steakhouse dining pleasure, Kirby's has everything you could dream of in a high-end dining experience.
A Peek into Kirby's Menu
If you've visited a Kirby's location, the dining menu will be familiar to you. Your favorite cuts of steak, the pork chop, and the Australian rack of lamb will be found in their normal spots. Rest assured, you'll find the Maryland-style crab cakes, lobster mac n' cheese, and the mushroom risotto you crave as well. Your favorite soups, salads, and sides are also present and accounted for on the menu.
Grand Opening Hours
Mickey Mantle's Lounge Hours:
Sunday through Thursday: 3 p.m. to midnight
Friday and Saturday: 3 p.m. to 2 a.m.
Kirby's Steakhouse Dining Hours:
Sunday through Thursday: 5 p.m. to 10 p.m.
Friday and Saturday: 5 p.m. to 11 p.m.
Can't Stop the Feeling
We hope you're as excited to join us at WinStar World Casino and Resort as we are to serve you. Opening day is just around the corner and we are busy sprucing up the place, training our knowledgeable staff, and refining our menus and wine lists.
Plan to join us for opening weekend and make a reservation to stay at the resort. Come use our amenities–play some golf, go to the spa, or see if you can win big in the casino. We're looking forward to helping you make new memories!