Learn Kirby's Steakhouse Secrets and Win $100
[gravityform id="2″ title="true" description="true" ajax="true"]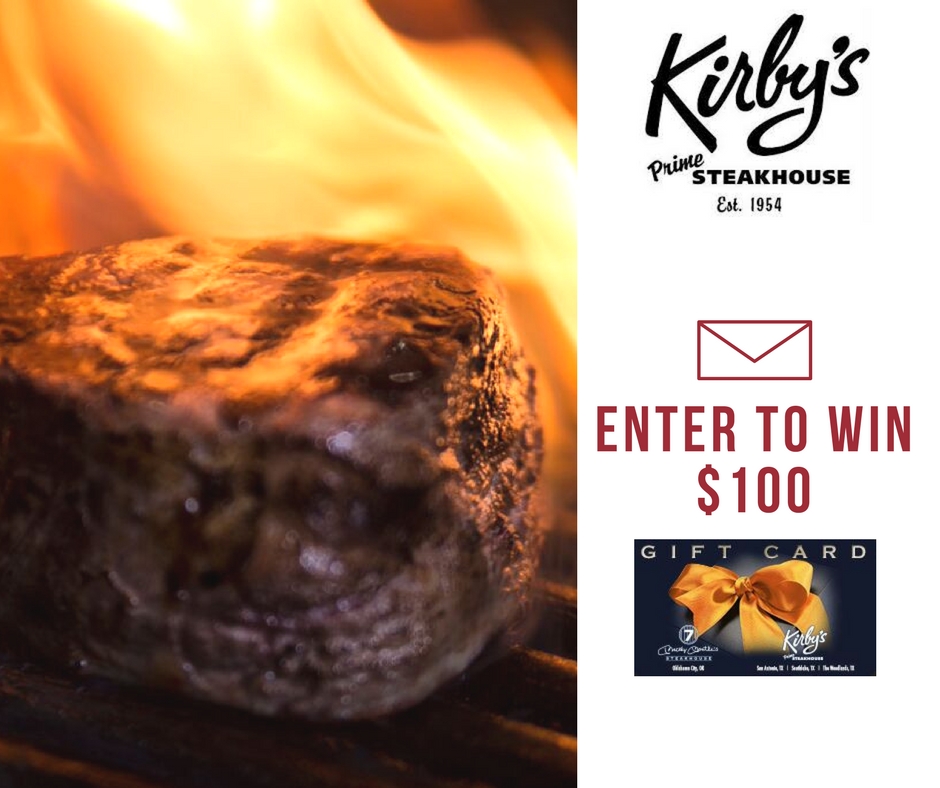 Thanks for visiting our newly remodeled digital home. We want you to feel as at home using this site as you do walking through our doors and enjoying a meal.
We're so thrilled about you stopping by our new website that we're handing out prizes!
How to Enter
Simply sign up above to stay in touch with your favorite Kirby's location and we'll enter your name in the contest for a $100 gift card. You can choose any one of our four locations: San Antonio, the Woodlands, Southlake, or our newest location at WinStar World Casino and Resort.
Who Wins?
We'll randomly choose one winner from each location. When you win, you'll get an email with information about who to contact and where to pick up your $100 gift card. Then, just follow the instructions and we'll have your prize waiting for you. We'll snap a few photos, and you'll be $100 worth of Kirby's food richer.
Ideas for Spending your Prize
There are so many ways to use a Kirby's gift card, but now is the perfect time of year to win $100 worth of Kirby's food. Plan a memorable night before the holidays with your special someone. Give your prize to the steak-lover in your life as a Christmas present and keep $100 in your wallet. Use your gift card to help lighten the cooking load this holiday season by picking up a Kirby's Prime Rib Feast. The options are limitless.
What's Headed for Your Inbox
About once per week, your favorite Kirby's location will drop an email into your inbox. These emails will give you the low-down on specials, tastings, and events. You'll always be kept in the know without having to spend time searching for information.
Don't Miss Your Chance!
Have a look around, discover what Kirby's has to offer, and sign up below. We'll choose four winners the week of November 20th, and if it's you, we'll be in touch. So, keep an eye on your email and follow the instructions within two days of receiving your email or someone else will get your $100 gift card.
If you're interested in reading the official rules, we have them available here or email us to have a copy sent directly to you.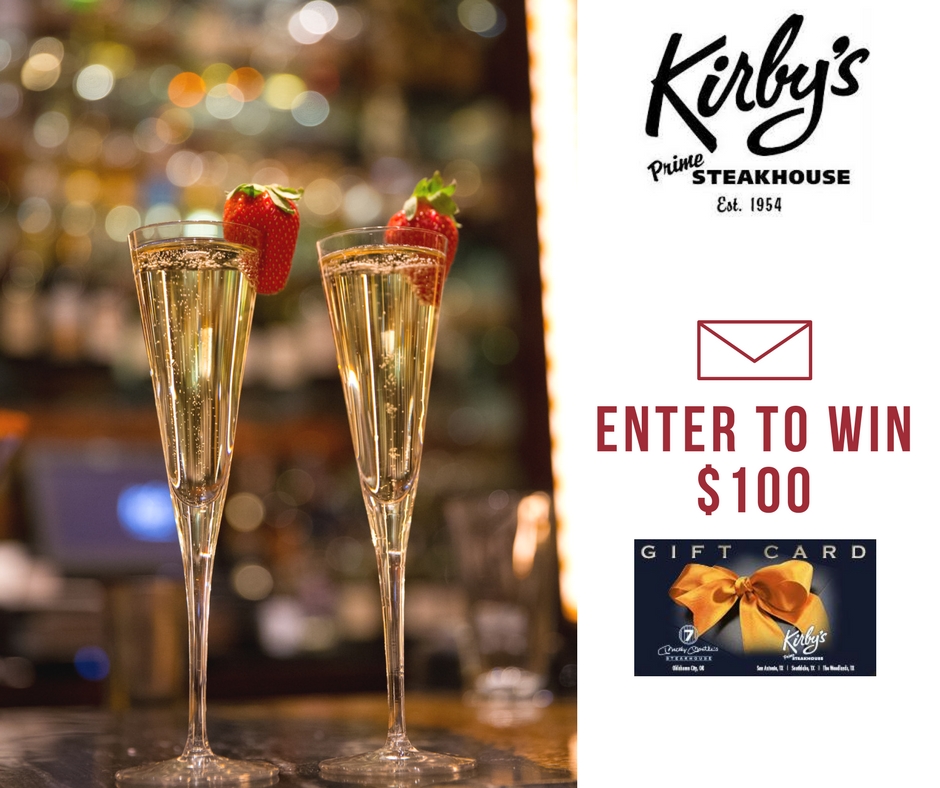 This promotion is in no way sponsored, endorsed or administered by, or associated with Facebook. You understand that you are providing your information to the owner of this Facebook page and not to Facebook.