What Does Kirby's Steakhouse at WinStar World Casino and Resort Look Like?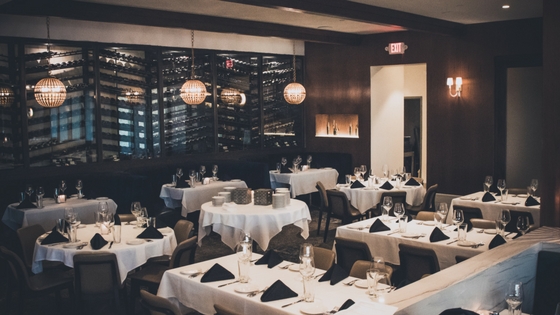 It's official. Kirby's newest location is open at WinStar World Casino and Resort and waiting to take your reservations. We're sharing the photos we snapped during the grand opening celebration and we know you'll be calling to book a table once you take a peek.
As with all Kirby's Steakhouse restaurants, our food is top-quality, our wine pairings are perfect, and our staff is knowledgeable and professional. However, you probably knew that already. We've got a few tidbits of information to share that you might not have known about our newest location.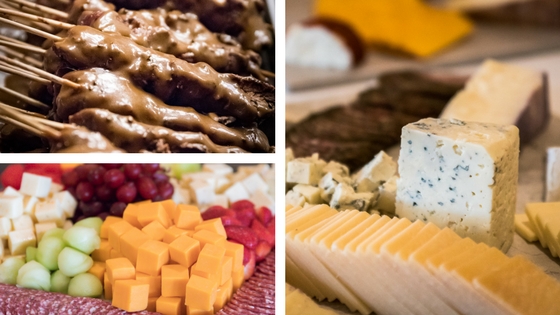 Private Dining
Are you looking for a place to host an intimate dinner party with friends, but don't want to cook? Our private dining rooms are the perfect space to gather a group, eat a fantastic meal, and create memories.
Bring your coworkers or board of directors and impress them with your high-end style. We'll make the steak and seafood, pair the wine, and do the dishes.
Kirby's Steakhouse at WinStar World Casino and Resort boasts three private dining rooms which, when combined, can seat up to 30 people. For a smaller group, we'll help you book the boardroom which seats 10 guests. The east and the west rooms will hold 10 to 15 people each.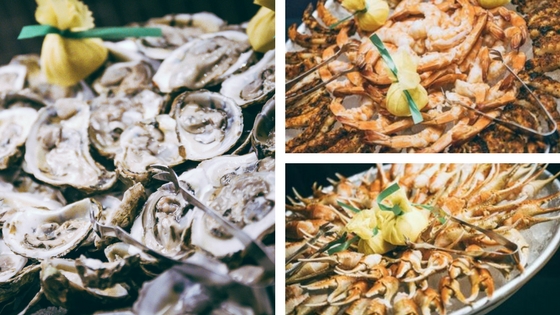 Catering and Banquet Menus
Whenever you're hosting an event–no matter if it's at our place or yours–we'll be glad to take care of the cooking. Our banquet and catering menus have your Kirby's favorites designed to meet your needs.
Pick from full meal options, hors d' oeuvres, salads, entrees, drinks, and desserts. Create a custom experience for your guests and relax, knowing our chefs and staff have your event under control.
While we will help with the cooking, reach out to our event planners and let them take care of the decorations and entertainment as well. We'll manage your entire event from start to finish.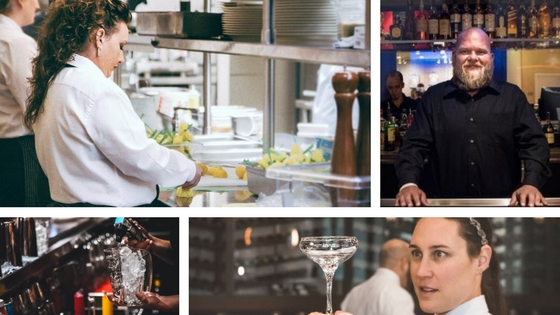 Casino and Resort Amenities
We're surrounded by fun at WinStar World Casino and Resort. When you visit our new location, make time to play golf, get pampered at the spa, or go shopping at the resort.
Of course, the casino is always a happening hot-spot. No matter which game you enjoy most, you'll find it here. Whether your preference leads toward bingo, keno, or electronic games, you won't be disappointed.
Experience the biggest poker room in the region! You'll find No Limit Texas Hold 'Em tournaments daily in the Poker Room (exceptions for Christmas Eve and Christmas Day) at WinStar. If come-and-go playing at the tables is more your style, try your hand at everything from Mississippi Stud to Double Deck Blackjack.
Make Plans for New Year's Eve
Don't delay if you don't already have tickets and dinner reservations for the weekend of New Year's. You won't want to miss enjoying a fabulous steak and a one-of-a-kind show. Get tickets today for:
Harry Connick Jr. – December 30
Dane Cook – January 1
Your table is waiting at Kirby's Steakhouse and time is running out to make your reservations. We're open Christmas Eve, Christmas Day, New Year's Eve, and New Year's Day. We'll be open our normal hours except on New Year's Eve–when our dining room is open from 4 p.m. until midnight and the bar will be open from 3 p.m. until 2 a.m.