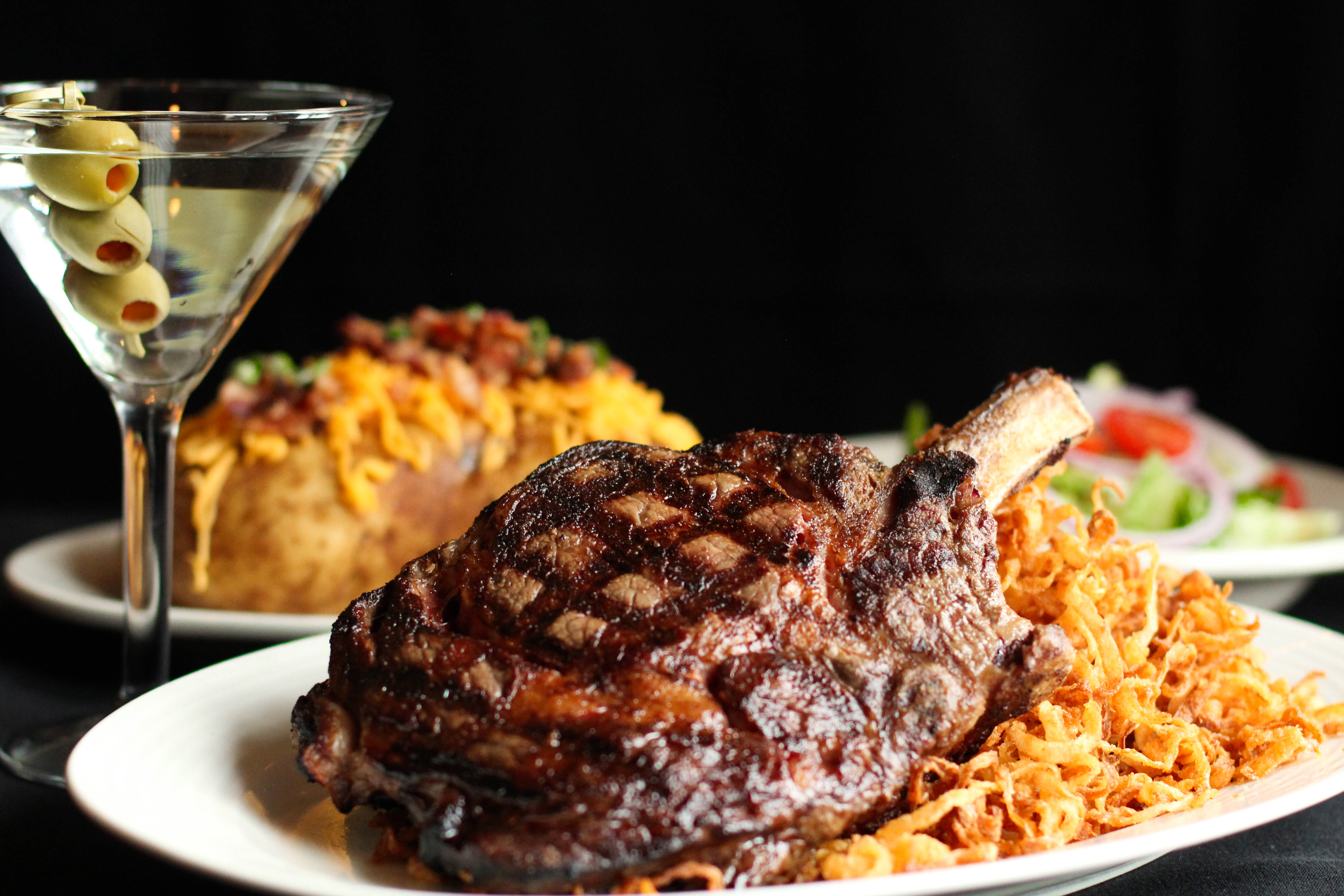 New Year, New Great Offer!!
Start the new year off on the right foot with a delicious dinner at Kirby's Steakhouse!
We're kicking off 2019 with a dinner fit for a king… or maybe a cowboy? Our most famous cut, the 24oz Cowboy Cut Ribeye paired with a baked potato, and house salad – for just $44.99 ($70 value!)
What makes our Cowboy Cut so popular?
Each Ribeye is a product of Nature Source. Nature Source Beef comes from Hormone-free, Antibiotic-free, USA raised cattle fed on Additive-free corn. They are raised on ranches and fed in feed yards certified to grow cattle in a responsible, defined manner. Years of raising cattle in this program have resulted in genetically strong, high quality, high grading cattle. The beef has more intramuscular marbling which yields a more tender steak with a more complex beef forward flavor.
What are you waiting for? Come enjoy a prime cut of steak, and a premium dining experience – all January long!