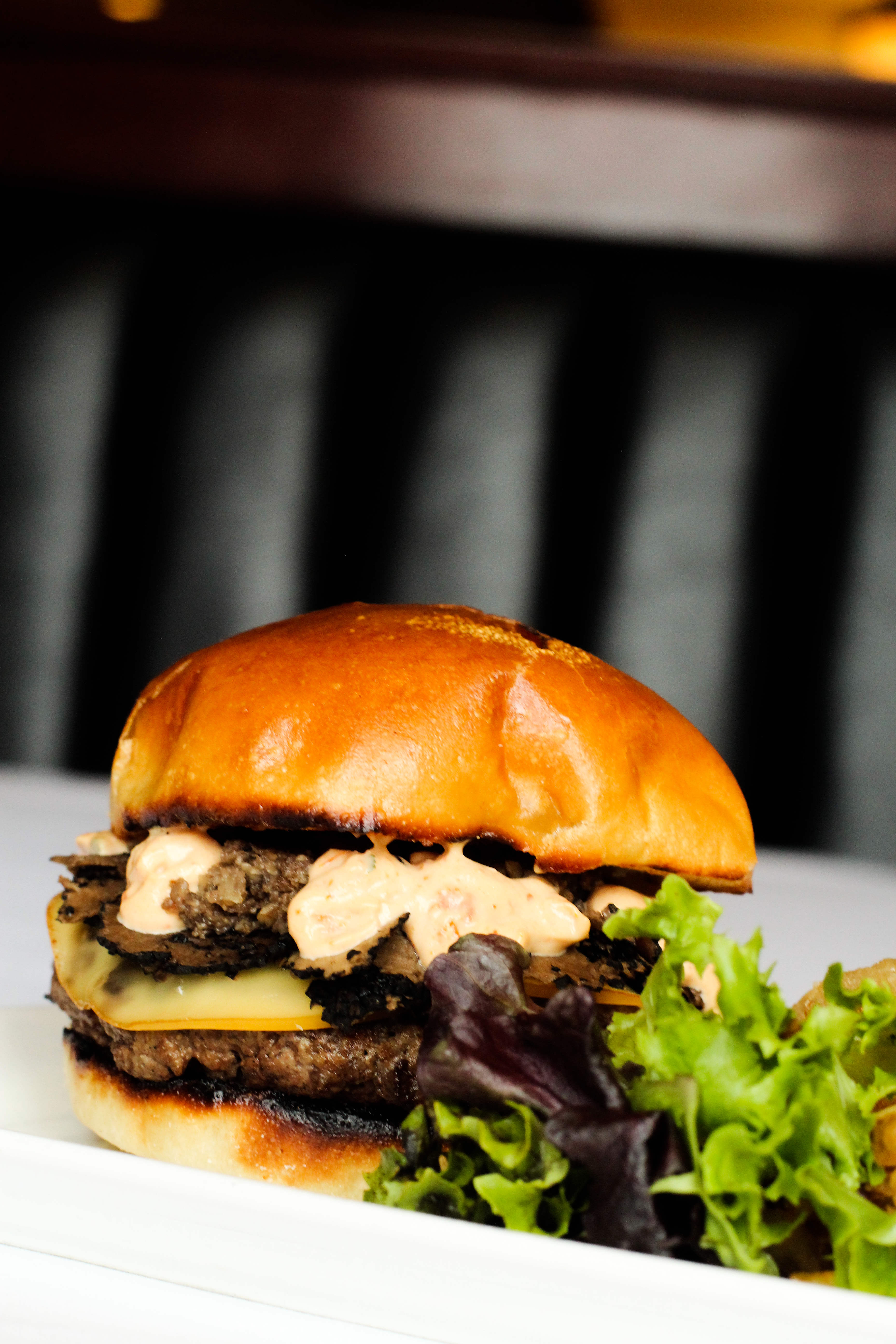 Burger lovers unite at Kirby's Steakhouse this April! Indulge in our Chef's decadent Umami Burger created with our traditional steakhouse flair resulting in what we call The Ultimate Burger! Made with the best beef in the world which provides your taste buds with  a unique delicious taste and tenderness that Wagyu beef is known for in this Ultimate Burger creation! We're serving 8oz of an American Wagyu patty on a warm brioche bun, topped with rich black truffles, creamy sun dried tomato togorashi aioli, smoked Gouda cheese, and crimini black truffle mushroom duxelle. And as if you couldn't get enough truffle, we're serving the Ultimate Burger with a heaping pile of delicious parmesan black truffle fries.
This tasty prime burger is $39 throughout the month of April (excludes tax & gratuity). Everyone will surely be talking about this special burger feature offered for a limited time!
For reservations, find your nearest Kirby's location by visiting www.KirbysSteakhouse.com.