Steak and Seafood at Kirby's Steakhouse
The incomparable flavors of savory steak and delicate seafood at Kirby's delight all the senses. Every pop of a cork, every sizzle of every ingredient, every course of every meal is prepared with purpose. Each choice on Kirby's menu makes a memorable impression.
For vegetarian, vegan, or gluten free options, please email SanAntonio@KirbysSteakhouse.com.
Appetizers
Fried Pickles
Chef's Seafood Appetizer Assortment
For 2 or for 4. Ask your server for details
Jumbo Shrimp Cocktail
Absolut Peppar Cocktail Sauce
Lobster Cargot
Oven Baked, Butter, Garlic, Lobster Cream Sauce
Maryland Style Crab Cake
Oven-baked Jumbo Lump Crab Cake, Sauce Beurre Blanc
Baked Herb Boursin Cheese
Oven Roasted Garlic, Sourdough Crostini
Kirby's Fried Asparagus
Jumbo Lump Crab, Béarnaise Sauce
Grilled Australian Lamb Chops
Peppered, Button Mushroom Sauce
Grilled Tequila Shrimp
Lime Cilantro Sauce
Beef Carpaccio
Capers, Shallots, White Truffle Oil, Dijon Cream Sauce
Snow Crab Claws
Served Cold, Absolut Peppar Cocktail Sauce or Hot Scampi Style
Potato Crusted Calamari
Soup + Salad
Caesar Salad
With Grilled Chicken or Shrimp
Kirby's Seafood Salad
Lump Crab, Shrimp, Hearts of Palm, Artichoke Hearts, Tomatoes, Onion and Tossed in Kirby's Garlic Dressing
Soup of the Day
Heirloom Caprese (Seasonal)
Fresh Mozzarella, Heirloom Tomatoes, Basil, Olive Oil, Aged Balsamic Vinegar
Kirby's Chopped Salad
Iceberg Lettuce, Granny Smith Apples, Candied Walnuts, Applewood Smoked Bacon, Red Onions, Signature Bleu Cheese Dressing
Lobster Bisque
Beefsteak Tomato Salad (Seasonal)
Red Onions, Bleu Cheese Crumbles and Vinaigrette
Bleu Cheese Wedge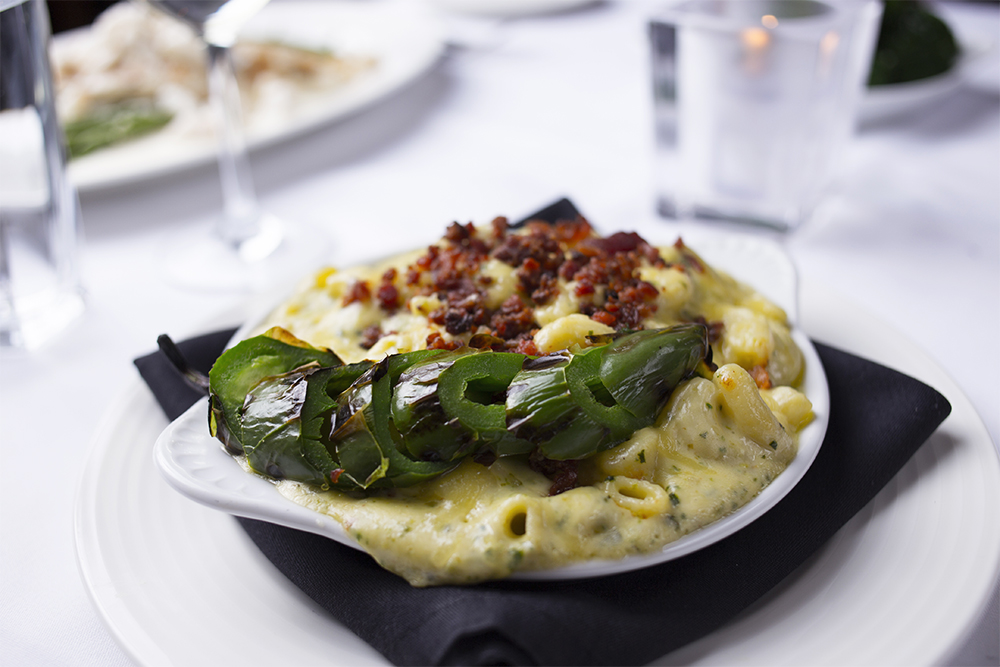 Mac N Cheese
Traditional Mac n Cheese
Jalapeño Bacon Mac n Cheese
Lobster Mac n Cheese
Steaks + Chops
Blue Ribbon Filet Mignon
7 oz. or 10 oz. Center Cut of the Tenderloin
Pepper Steak
7 oz. or 10 oz. Blue Ribbon Filet Mignon Pressed in Cracked Peppercorns, Cognac Pepper Sauce
Roquefort Filet
7 oz. or 10 oz. Blue Ribbon Filet Mignon, Roquefort Sauce
Grilled Tenderloin Tips Trio
Three Signature Sauces
Prime Angus Ribeye – 18 oz.
Prime "Cowboy Cut" Ribeye – 24 oz.
Prime New York Strip – 16 oz.
Pasta + Chicken
Chicken Florentine
Creamed Spinach, Button Mushroom Sauce, Susie's Famous Mashed Potatoes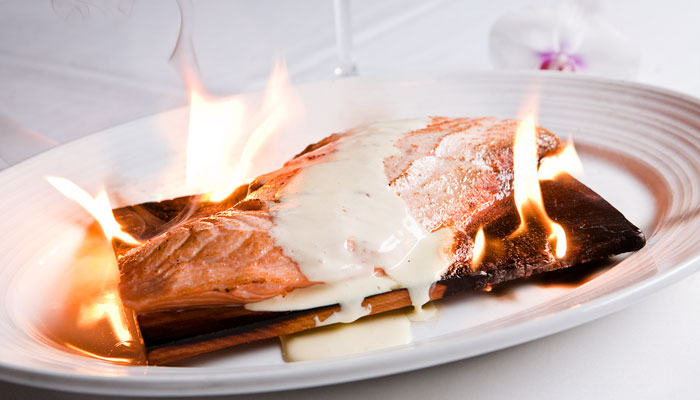 Seafood
King and Turf
Alaskan King Crab Legs & Steak of Choice
Oven-Baked Redfish
Hazelnut, White Cheddar & Parmesan Encrusted, Buerre Blanc, Haricot Verts
Pan Roasted Sea Bass
With Lobster Risotto
Cedar Plank Salmon
Sauce Beurre Blanc
Australian Cold Water Lobster Tail
Alaskan King Crab Legs
Surf and Turf
Lobster Tail & Steak of Choice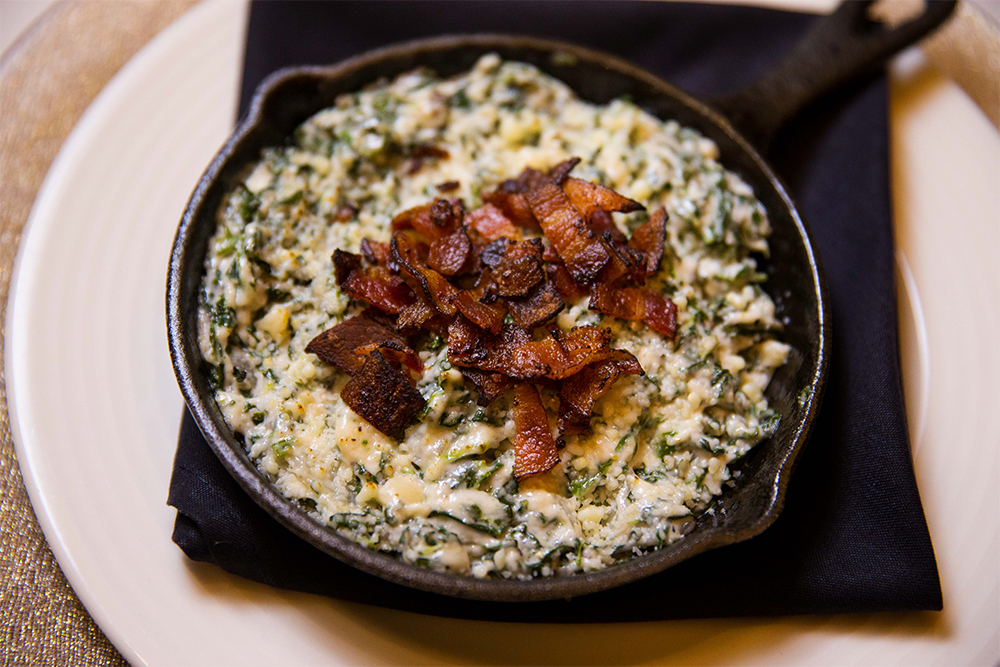 A La Carte
Sauteéd Mushrooms
Blistered Brussels
Applewood Smoked Bacon & Onion
Broccoli
Asparagus
Creamed Spinach
Applewood Smoked Bacon & Parmesan
Onion Strings
Au Gratin Potatoes
Susie's Famous Mashed Potatoes
Baked Potato
House Cut French Fries
Sautéed Spinach
Mushroom Risotto
Lobster Risotto